Streamlight Stylus Pro Summary
This Streamlight Stylus Pro Review will highlight one of the best penlight style flashlights available on the market today because Streamlight is so trusted.
If you are looking for the ideal penlight that you can use for a variety of purposes, this beauty needs to rank high on your list.
One of the great things about penlights is how small and lightweight they are, which the Streamlight Stylus Pro is no exception. These lights are so small and lightweight they can easily fit in a pocket or a purse without ever being noticed.
Think about the types of lights that doctors and nurses carry around and you will be able to easily picture the Streamlight Stylus pro.
Weight: 1.64 ounces w/out batteries
Dimensions: 5.3 inches long and 0.6 inches diameter
Lowest Setting: N/A
Highest Setting: 100 lumens for 8 hours
Colors Available: Black, Orange, Silver, Red, Lime, Blue, Black
Brand
One thing that you will notice as you browse around different websites that deals in flashlights is that the Streamlight brand is not one of the most talked about brands.
However, just because people are not discussing the Streamlight brand doesn't mean that something is wrong with it or that they don't make very good flashlights; it just means that they haven't been around quite long enough yet to have made an impression on the masses.
Streamlight has been around for several years, but they don't make many headlines because they are not constantly updating their lights as other companies are.
With Streamlight once they find something that works and works well, they tend to continue t use it on future lights. The good news though is they have developed high quality, durable flashlights for everybody.
Flashlight Features
The Streamlight Stylus Pro is a penlight style flashlight that can be used by anybody for a variety of different purposes. The Stylus Pro, which is different than the Streamlight Stylus, offers users a small, thin, and lightweight flashlight that is extremely durable.
To help you understand why we choose this penlight as one of the Top 10 here is a quick look at the features that allowed us to come to our decision.
The brightness of the Streamlight Stylus Pro is one of its best features, especially when you consider the size of the flashlight. As a penlight there is not much to the body of the flashlight, but it can still put out up to 100 lumens for 8 hours.

The penlight itself is extremely durable. It can be dropped up to 6 feet without incurring any kind of damage. Plus the lens of the Streamlight Stylus Pro is polycarbonate that is considered to be unbreakable and features a scratch resistant coating.

Using the Streamlight Stylus Pro is as simple as pushing the tail cap switch. Fully pushing the switch powers the light on and off, while slightly pressing it provides you with the momentary on feature.
How it Works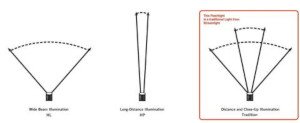 As with majority of flashlights made by Streamlight the Streamlight Stylus Pro is powered by batteries. This particular model uses two AAA batteries to put out the 100 lumens, which is plenty bright enough for most of your everyday needs.
The two AAA batteries will last for 8 hours before they need to be replaced, so how often you switch out the batteries will depend on how much you are using your flashlight. And, as with all flashlights if you do not plan on using your flashlight for an extended period of time, you need to remove the batteries from the light. Leaving batteries in for an extended period of time without using the batteries will lead to corrosion and in turn will ruin the light.
With the Streamlight Stylus Pro you have the option of using ordinary AAA batteries or you can use rechargeable Ni-HM ones. One thing to take into consideration with the rechargeable batteries is that they do self-discharge, so you might be charging them more often than you would need to replace regular AAA ones.
Lithium batteries (not li-ion) can also be used with this light, but because of their higher voltage they will shorten the lifespan of the LED bulb, but will also provide a lot brighter of a light. The Streamlight Stylus Pro comes with a set of regular AAA batteries for you, so no need to purchase additional batteries until later on.
UI
One of the best things about penlights is how simple and easy they are to use. One of the things that many customers look for when it comes to flashlights is an easy and efficient user interface, which the Streamlight Stylus Pro really stands out in.
With the Streamlight Stylus Pro using the flashlight is as simple as clicking a button on the end of the penlight. The push button is rubber, so it is also comfortable to use. To power the light on, all one has to do is push the button in until they hear a click.
Turning the light off is a simple matter of pushing the button once again. The light also features a momentary on option, which is accessed by slightly pushing the button; just don't push it hard enough to click. The Streamlight Stylus Pro also features a lock out option; all you have to do is unscrew the tailcap by half a turn.
Evaluation

As with any flashlight out there on the market, the Streamlight Stylus Pro has some room for improvement. No matter how hard companies might try, they cannot make the perfect flashlight, somebody somewhere is going to find some kind of problem with it.
One of the biggest complaints about the Streamlight Stylus Pro is that it could be brighter. Many users report that the light is brighter than a Maglite, but there are also several other penlights available that offer a brighter light.
Another complaint from users is about the price of the light. Many compare the price of this penlight to that of the mini Maglite. What they often find is the Streamlight Stylus Pro is higher in price than the Mags.
Something else to take note of is that the tail cap switch can be a bit hard to use at times, several users also claimed after only a few months of use the tail cap switch quite working all together.
The plus side is though that Streamlight offers amazing customer service and is quick to send out any replacement parts you might need. Users have found that putting a small plastic spacer in the end of the light solves the tail cap issue.
Final Thoughts
Overall, we have to say that the Streamlight Stylus Pro is one of the best penlights currently available on the market.
As a penlight the Stylus Pro, not to be confused with the plain Stylus, offers users a small, lightweight design that can easily be carried inside a shirt pocket or even inside a purse. Even better is that despite its few flaws, this light is designed to be used in a variety of applications.
The Streamlight Stylus Pro stands out from similar penlights because it offers users a high quality, durable flashlight that doesn't need bulbs replaced very often. For the best penlights on the market, please review our penlight comparison guide.
If this detailed review of the Streamlight Stylus Pro has helped you in making your decision please click through to Amazon via one of our buy buttons.
Our small website is an Amazon affiliate, which means we rely on the small commission paid to us by Amazon to keep the website up and running. However, our website is only paid a commission when you use one of our buy now buttons to purchase the flashlight from Amazon. Rest assured that you, the customer will not see any kind of price difference by clicking on our buy now buttons, the price you see when you click our button is the same price you would see if you visited Amazon directly.
Using one of our buttons just helps us stay in business, so we can continue bringing you these useful reviews. If you need another flashlight to meet your needs, please look at our Flashlight Buyer's Guide and our best of articles. Thank you for taking the time to not only read our review, but also support our website.